Y

es, I am still blogging...in case you were wondering!
Our Kissing Booth ....
And a bit of our merchandise...
painted furniture, bottle bouquets

...
H
earts cut from
antique ceiling tiles...
Valentine Hearts...so blingy...notice the engagement ring at the bottom!
Bed spring hearts...
bed spring anything
at Elsie Mae on Market!
Any
custom
vinyl
or
etched
glass
...
Angel
Wings
of all sorts
....
Come
fly away
to Elsie Mae on Market...
need to buy a vowel, we got 'em...any size or finish, Heck..we'll even let you buy a consonant!
LOVE
to see
you
!
Giant
Ceiling Tile Wings...
Sweet
Little
Hearts
...
more hearts, that you have sweethearts...
Elsie Mae on Market blog
...
but until then check us our on FaceBook ...
The
VERY
best thing, bar none, about having a shop, so far...
has been all the
SWEET encouragement
we have been showered with,
just
amazing
!
It saw of through the
fire
and our first 3 months;
we couldn't have done it without it!
Thank you from the bottom of my heart
!
I know the whole Elsie Mae Crew feels the same, as me.
I plan to get back to blogging more and hopefully help start an Elsie Mae on Market blog...
until then you can
like us on Facebook
, lots of more photos there!
Facebook

page, Elsie Mae on Market
and check out these parties I am hooking up with:
http://www.savvysouthernstyle.net/
http://www.504main.com/2013/02/tickled-pink-132.html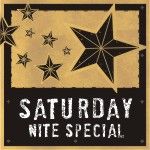 We are located at
105 East Market Street
Mabank, Texas 75147..
y'all come see us!
GRateful
Lezlee