Here's a little flower breaking out if its shell....
It snowed again in Texas

But
, I know what YOU are really wanting to know is, Who is the
winner
of the
snowflake
?, First, though, thank
you
all sooo much for making my first party a success and loved all the comments, too! I want to try it again next month, April 16th, so get to thinking about your treasures and the
prior
lives they lived and the stories waiting to be told! I loved what y'all offered up, especially on such short notice... I hope everyone checks them out!
Now, with out further ado...
The Stylish House
, congratulations!
email me your address, and it will be on its way! I hope you like it!
Well
, I was gonna' plant
flowers
Sunday, but it
snowed
!
Gotta' love Texas!
instead,
I just added some
flowers
to my
snow flakes
in my baby washtub!
Now, on to a little
braggin'
to add to a fun
party
over at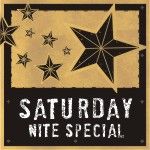 It's about signs this Saturday...so
This one is in my classroom,
for the kids to say the pledge to each morning.
The Texas history teacher bought one, too.

He's working on our

American

Pledge one.

This sign was commissioned by Juanita of

Juanita's

in Malakoff, TX. She said that her little shop was a desire of her Heart that

God

granted her, so this was the verse for her shop. She bought another similar one to sell.

Malakoff

has some really cool shops,

Curious Goods

is located there, they'll be opened up full swing for spring, I hope, right now they are more at First Monday and and W&T's.


A fun day to be had,for sure,
plus it is only 10 or 12 minutes from
Winnie & Tallulah's
This sign was one of the first Joshua made.
It sold at a little craft show we went to in Kemp, TX.
I told him he could do all Joshua verses.
"sign"ing out
Lezlee